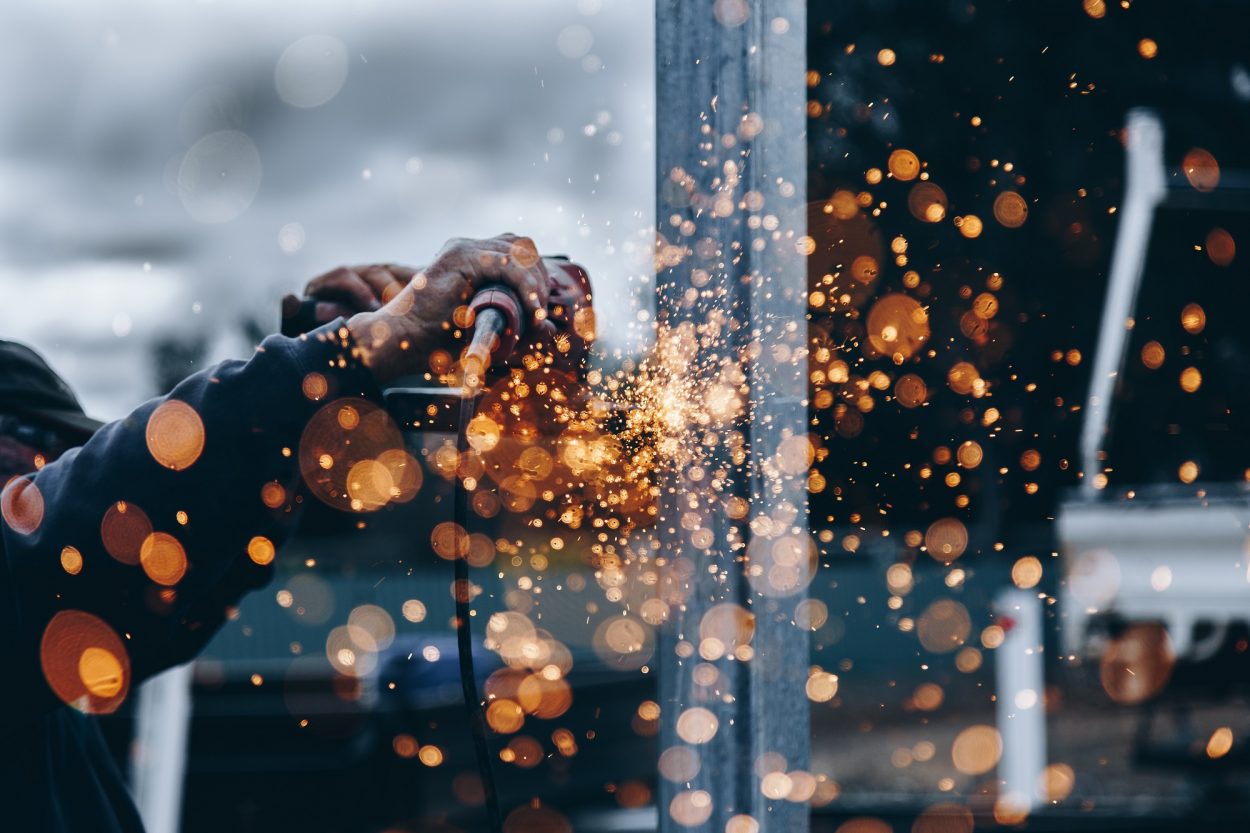 STUCO is a German metal manufacturing company with a century-long history of formation. Nevertheless, STUCO has a good taste in using innovative technologies like 3D printing and possesses enough production capacity to work with hard materials and big forms. They produce hand-made and tailor-made metal products. So that, cut by the hand of a professional with the soul of an artist, STUCO's customers are always supplied with the result of a noble quality.
As their manufacture is chasing the latest technologies, STUCO needed their website represent the same idea. All the products used to be on the single website. Our client wanted the products of the expensive segment to be represented on the separate website.  So here are the results in comparison:
A guess might be the truth, we managed to breathe a new life into the project, didn't we? Our designer took her best adding free space on the pages. And with the help of washy colour scheme, we got that light airy atmosphere.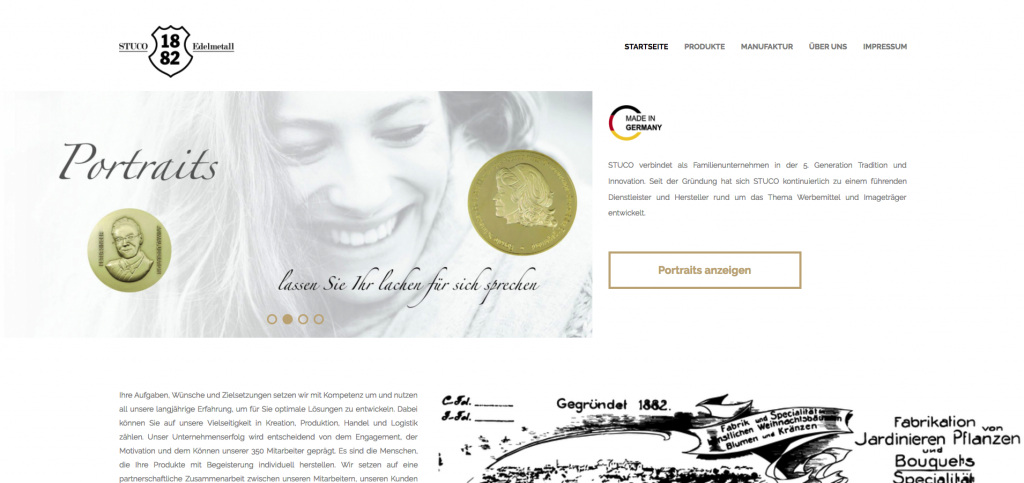 Diamonds are girl's best friends. The truth is not only girls are fairly attracted to the gems shining. So that we've tried to bring the filling of a real precious metal shine in your hands 🙂
Alla, Designer:
"The task was to make a website strick, presentable, well-structured, without a big number of different "surprises". And the production had to be a pearl, notable among all the rest of the details. That was the main factor, leading to my decision to create large intends and lots of space. Golden colour helped to state the accents on the products. We had a long discussion about photos, which was partially solved. As a result, photos appeared in the textual massif of sections as "Historie".
We gave our client general recommendations due to the stylistics of the website, photo materials, their size comparable to the background. Nevertheless, we are always here to support new ideas."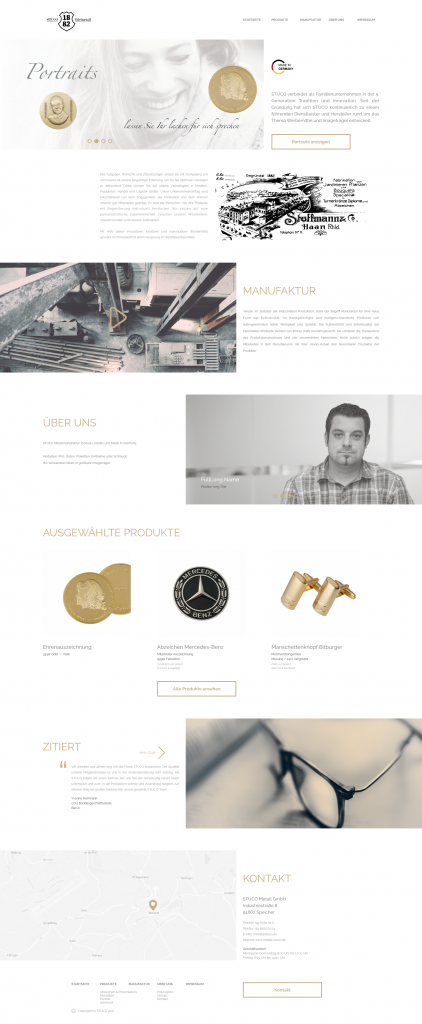 As a final dot in our work, STUCO received a convenient editable admin panel for the further changes that might occur to be necessary.
So that it is. The website is already at work and you can check it by the link down below:
With regards, CrispWP team.