Wordpress Websites
Done Right
We build websites that provide positive user experience and offer effortless content management.
Free Quote
We offer
white label
WordPress development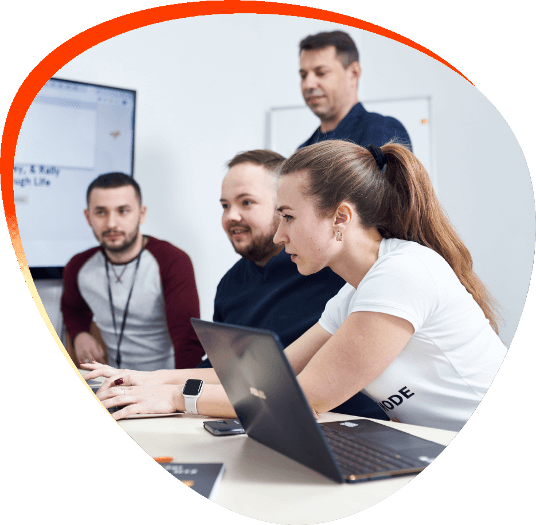 Highlights
White Label WordPress development
Fixed budget service model
100% of projects stay in pre-agreed budget
4 business days on average to start a project
1 business day on average to prepare a quote
Single point of contact for the project
Warranty period included
We have built
OVER 600 WEBSITES
ON WORDPRESS
Our Services
We deliver comprehensive web development services with clear results and a clear development process.
Custom Design to WordPress

WooCommerce Development

Migration to WordPress

Integration with WordPress

Custom Plugin Development

Support and Maintenance
WE STAY
WITHIN BUDGET
AND SCHEDULE
We help you
SCALE UP
FOR YOUR PROJECTS
WE CREATE
FAST WORDPRESS
SITES FAST
WE USE
WELL-ESTABLISHED
PROCESSES
Successful eCommerce Business
A feature-rich store means a better customer experience. We can build you a scalable WooCommerce store that will turn better into best, no matter the size of your business.
Seamless Integration
Your website has specific needs and you are looking for an integration with a CRM, ERP or maybe a property database. Let us seamlessly integrate your services with WordPress and ensure an optimal user experience.
WE VALUE
TRANSPARENCY
OF COMMUNICATION
What People Are Saying About Us
Some of the best ways you can truly learn about a company is not by what they say about themselves, but rather what their clients say about them. And it's no different for CrispWP. The long term relationships we develop with our clients mean everything to us.
And here's what a few of them have to say...
We appreciate the quality of work, turn around time, and courtesy! I will be saving your information for future use when we need some extra help!

Jacob D.

Digital Project Manager, USA

Dear Olena, thank you so much for the great cooperation – everything worked out wonderfully and I am already looking forward to the next project 🙂

Lisa P.

Managing Director, Germany

Thanks for your team's great work throughout this project!

John C.

Engenieering Director, USA

Thank you! It looks great! I will let the client know and notify you of any requests if they come in. Great project, I appreciate your speed and quality!

Hey Anton, Andrew.

Just wanted to let you know that we just launched the new version of the site. The site looks amazing and I just wanted to drop you a note with Nils (our CEO) to let you know how grateful we are for your partnership and the extra effort you took to get this done for us.

A flawless execution against a really challenging implementation, to be sure. I'm looking forward to our next project together!

Das sieht super aus! 🙂 Das passt für uns und kann gerne so live gehen. Vielen herzlichen Dank!

Annika K.

Managing Director, Germany

Wunderbar, besten Dank – wir sind sehr zufrieden mit eurer Umsetzung.

Just wanted to let you know that the client thinks it's all looking good and is happy so far!

I want to thank you and your team as well, great job!

Steven H.

Owner, Netherlands

Vielen Dank für eure sehr gut Arbeit!!😊 Trotz des Chaos!

Unser Kunde ist sehr happy!

Christian K.

Managing Director, Germany

Thanks so much to you and your team for the hard work on the site! Thanks for everyone's hard work.

The site is looking great and the client is excited!

David M.

Chief Digital Officer, USA

Overall the client loves the site, thanks for your work

Website is online. The customer is MEGA happy!

Hello Anton,

Outstanding job, both work as expected!

They are up in the production site and working as intended.
Thank you very much!

Thanks @Andrey this is fantastic!

I'll get client to approve first thing and we'll get the site pushed to live.

Huge thanks to you and your team for helping with this one.

Huw D.

Managing Director, UK

I got the links you sent on Friday and what you shared is perfect and working the way I expected during testing.

I have pressed the client on testing and they have only shared how excited they are about the site and how pleased they are with the ease of use on the backend.

Katie S.

Project Manager, USA

Again: thanks for your great dev support. The website went live a couple of days ago and the client is really happy. Good job 💪

Lars H.

Managing Director, Germany

Many thanks! I like how organized you are and how fast your team works! Keep it up. 🙂

Roland D.

CEO, Switzerland

Hi Elena,

We are delighted with the output – once again we really appreciate you helping us out like this and getting this finished in good time.

It looks great from our perspective and it's working really well, and very fast to load too.

Everything ok. Thank you. It is always a pleasure to work with you.

Fast, reliable and always available.

Thanks again and best regards

Reto D.

Co-Founder, Switzerland

You guys were fantastic, just like the last time.

I couldn't be happier with the outcome. That was an enormous amount of work and you guys just grabbed the assets and then came back on time with exactly what we needed. I'm meeting with the client next week to figure out ongoing support.

You guys have been great and I'll be actively looking at work we can do together, going forward.

We have been very impressed with the work your team has produced and the quick and thorough communication.

We would like to continue to work together.

Brooke C.

Project Manager, USA

This is amazing. We'll begin QA (likely tomorrow) but I am not anticipating much – even that JS tool they had works perfectly 😭🙏😍🙏😭

The site absolutely looks better than the last one, too. You guys are the best.

Niels C.

Project Manager, USA

We have been very satisfied with the cooperation and apologize for the delays on our part.

We will be happy to contact you again for future projects.

Alexander B.

Project Manager, Germany

That looks awesome, thank you!

Alexandra G.

Project Manager, USA

Perfect, all seem fine. I just tested and the website works perfectly.

Amazing!

On my side, all is ready, and nothing to do more. I really appreciate your collaboration on that project.

Thanks for your time and hope to work with you again.

Anatole P.

Chef de projet web, Canada

The client reply me and all is perfectly fine, their PDF looks nice. Really nice job.

She said that's complete his revision and she's really happy.

Thx a lot, really appreciate.

Anatole P.

Chef de projet web, Canada

I want to thank you and your team for building the site and supporting us quick and reliable!

Please let your team know, great job! 😊

Sabine S.

Managing Director, Germany

I'm very happy with your and the companies work

Mathias M.

Project Manager, Belgium

I wanted to say a huge thank you to you and the team for all your hard work and collaboration, it was a pleasure working with you and the Crisp team on this project! :tada: :champagne:

Jonny E.

Project Manager, USA

The client is very happy with their new website! We will stay in touch with further releases and changes as small projects for you.

Thanks for your patience with us and the professional work!

Ralph S.

Managing Director, Germany

The customers looked at the website and are very satisfied! Thank you very much for your work!!

Yes, we will certainly have more projects together in the future.

Both myself and the wider team here were impressed by the stand of work and the speed of which it was delivered within the timescales we had previously discussed.

I will be in contact later next month once I have a clearer vision of new projects and where you and the team at Crisp WP can assist us.

Sam W.

Project Manager, UK

Thank you for the update, we are very happy with the work – Jack in particular was very pleased with the execution.

Yes, I thought the overall project was very good. My developer reviewed the finished site, and said the development work was very accurate and well thought out.

The site looks great! We all love it

Kerry G.

Founding Principal, USA

That's really perfect! All seem to be nice! Amazing!

Alex K.

Digital Strategist, Canada

Anton,
that looks amazing!!

Thank you for your and your team's hard work so far!

David ​C.

Project Manager, UK

One more time, thanks for the quality of the work, appreciate it.

That will be really helpful to receive more job from that client.

It was such a pleasure to work with you and your team as well.

It was a fantastic experience for us and we will certainly keep you in mind for future projects.

Belle R.

Project Manager, USA

THANK YOU!!!! It looks great! Again, many many many thanks for all of your work on this project. You and your team were such a pleasure to work with.

WOW – you did a great & fast work with the new PLZ search function. Thanks a lot!!

Carsten R.

Project Manager, Germany

All went very well! We were happy with the work and communication.

Yes, we will have more projects in the very near future.

Jamie B.

Creative Director, Canada

I wanted to reach out and thank you and your team for all your great work lately.

Lydia M.

Digital Supervisor, USA

I have enjoyed working with you all and have been very happy with your quality of work and professionalism, and look forward to continuing our partnership.

thank you! Was also a pleasure working with you.

Marcel W.

Managing Director, Germany

Thanks for the great responsiveness, it is really appreciated.

Patrick I.

Partner, Netherlands

We're very happy with our first engagement and will be back.

We also have another startup and have recommended your company to them. We'll be in touch as soon as we're ready with our next project for you.

It was a pleasure working with you guys and I will absolutely look to you the next project I get.

Thank you for your work and continued support on this project.

We are definitely happy with your work and we will keep you in mind for future projects.

We will use you as a reference as well as recommend you to our partners for any and all WordPress projects.

I look forward to working with you in the future and we will be in touch!

As we have been so impressed so far with the work you have done on last project, we'd like to start moving more clients over to you.

Thank you for sharing the build a day earlier than expected.

It looks excellent!

Joshua B.

Managing Partner, USA

Good morning Roman.

I wanted to take this opportunity to thank you and the whole team for your good and solution-oriented work.

We have now implemented a total of 11 website projects with you since April 2020 and are very satisfied with our cooperation. Many greetings and a good start of the day.

Roman, you guys absolutely nailed this – it looks amazing!

I got teary when I swapped everything to week six and it all worked. Even looks good on mobile.

Thanks to you and the team for your work on this – it actually looks better than the invision mockup. Wow.

I went through a bunch of pages and devices, so bravo.

Hi Roman, thank you!

I reviewed and tested everything today and am really happy with the code quality, good work 🙂

Hi Andrey! Looks great, thanks for all!

Michael S.

Owner, Switzerland

Just wanted to reach out and say that it's been an absolute pleasure working with you and your team.

From my initial contact with Irina to you guys agreeing to take the project back on, I wanted to just say thank you for your patience and ideas.

I will be sure to highly recommended you/CrispWP to my network. Anyway, seasoned greetings to you all and here's to 2021: )

All looks great Andrey! Very impressive work 🙂

Thanks again for your great work

Carsten R.

Project Manager, Germany

Hello Andrey,

thanks for the great work. Keep up the good work!

Many greetings to the whole team

Thank you for your first result.

My first impression: looks great!

Thanks, Anton!

Showing to the team, everyone thinks it looks great!

Chris S.

Project Manager, USA

Thank you and your entire team for the quick turnaround on this.

You guys did a fantastic job.

It was easy on our end to integrate the ACF fields and everything else to make this work.

Thank you again.

Chris S.

David P, Senior Developer

Thank you, the job is done and the customer happy 🙂

Melanie W.

CEO,Switzerland

Great, thanks for the update. This is wonderful news.

Thank you to your team for an excellent build so far. You continue to impress us!

Colby C.

Project Manager, USA

Really want to say @Anton thanks for your help and patience.

We're under a lot of pressure to get these things done and the client is pushing us hard and know you're at the end of the line taking these requests.

We really appreciate everything, the site is looking awesome and we're so happy with it. They have nearly 300 people signed up to attend this event on Thursday.

All good! I like the progress and the fast way of communication!

Thank you for everything, you guys have been really amazing to work with Irina!!!

Sam M.

Engenieering Director, USA

Super thanks for the quick reaction! Really good work from you! I am very satisfied.

Simon B.

CEO, Switzerland

Thanks to you and the whole team for the very good and reliable work.

Working together is a lot of fun and I have two new bigger website projects in the pipeline which we would like to realize with you.

Your team did a great job btw – thank you.

Eric S.

Senior Project Manager, USA

Wow, wonderful! Thank you very much for the work you have done.

Patrick L.

Product Owner, Switzerland

Everything looks great, thank you! We will be sending over another project today for your estimate

Chis S.

Project Manager, UK

Oh Great. I'll keep you posted. I love your professionalism

Jeremy D.

Project Manager, USA

HI Anton,

the webpage is live so everything is good.

Thanks again for your support and the assistance. The result is perfect.

Hi Roman,

thank you very much for this fast an super job.

In the future I will directly ask you if I have similar problems.

Reto D.

Co-Founder, Switzerland

Short feedback regarding the project: works great with Andrey and I'm really very happy!

Raul P.

Product Manager, USA

We are actually really happy with your work.

It looks pretty solid

Kathrin Z.

Digital Director, Germany

We were very satisfied with your work and will gladly contact you again with a new project once the situation has eased.

Martina R.

Owner, Germany

We'll definitely look forward to working with you sometime again soon in the future.

Happy to support you here, Andrey, it has been very pleasant working with you.

Dear Anton,

Thank you I checked it and it looks perfect!

Good job!

Patrick L.

Product Owner, Switzerland

First of all: The site looks great, thank you very much for the great and fast implementation!

Stephan D.

Project Manager, Germany

We think that everything is very well implemented, thank you very much for that.

First: A great job by you and your team so far!

We are very happy.

We are very satisfied with the work of Ms. Lemesh and your team and would like to give you another project directly.

Allan F.

Project Manager, Germany

I also find the collaboration very good. And I look forward to further projects with you.

Dennis B.

Creative Director, Germany

We are completely happy with your work.

You have made a very good job for us and helped to solve many problems.

Thanks a lot for your efforts and kindly manner of cooperation.

We look forward to working as successful as we did. And once you are in Switzerland, please get in touch with us …

Stephan E.

CEO, Switzerland

Again thank you very much for the fast, but also very good work!

I think the usertests will run very good – also because of the good work and quality of the both prototypes.

Dennis B.

Creative Director, Germany

Sounds perfect – and thank you!

I absolutely love having you all as a resource! 🙂

Thank you for working with us

Hi Anton!

Thank you again for the high level of quality you put into your work.

Benjamin G.

Project Manager, Germany

Once again I'd like to thank you for your prompt support!

The meeting was very nice and it looks like the client wants to carry on with the other two projects as well.

What I can tell you by now: They are really happy with the results so far.

What I can tell by now:

So far it looks really, really good and our designer is more than happy that you pay attention even to the smaller details of his layout.

Thank you!

Thanks to you and your team for all the hard work. I hope everything is as pleased with the outcome as we are.

I look forward to working with you and the team in the future (which may be very soon.)

Charles L.

Managing Director, USA

Dear Dmitry

I am happy with your work, communication works fine and quality is perfect.

I soon have a new project which is combination of wordpress and other another shop cms. would you be interested?

Thanks for your reply.

Dominik F.

CEO, Switzerland

As I mentioned earlier – I was incredibly happy with how the last project went.

Your team was awesome! I have another project that I'd like to get a quote on from you if possible.

Nothing but good things to say – working with you all has been an absolute pleasure.

Irina has been fantastic as well!

We had a couple of minor communication issues via email that we were able to resolve when we got on Skype, but other than that – everything was super smooth.

I look forward to working with you all again in the near future as soon as we have another project come in like this.

You guys are great!!

I just shared this with the team and everyone agreed the front-end looks fantastic!

Jaqs C.

Project Manager, USA

Guten Morgen Frau Irina,

vielen Dank für Ihre Lieferung.

Die Aufgabe ist perfekt umgesetzt und funktioniert!

Thanks again for your work and we would like to contact you if there will be any further projects.

Milena B.

Director, Germany

Thank you guys for the amazing work

Carola F.

Digital Director, Germany

Great Job!!! please send my thanks to the team

Eric loved it. We achieved exactly what we need to.

Alex K.

Project Manager, USA

Guys you're good and did really amazing job chasing tight project timelines.

I'll definitely will consider you for for all our projects!

wow. You provide great service, Dmitri. Thank you

Dominik F.

CEO, Switzerland

Hello Irina,

we are very happy with the data collecting project

please do me a special favor – i want to skype with developer – and I want so special thank hoim with 100 € extra – please make this possible and you get 50 € extra on top – opkay?

no joke – please do it – we are very happy – thank you

Winfried W.

Founder, Germany

Excellent job, Dmitry – the plugin works like a charm. 😊

Ich will hand it over to my customer later today and I hope he likes it as much as I do.

Günther K.

Product Owner, Germany

Great pleasure to work with you GUYS!!!!!!!!!!!!!!!!!!!

Top Job!!!!!!!!!!!!

Wilhelm S.

Managing Director, Germany
WE DELIVER
HIGH QUALITY
WORDPRESS SOLUTIONS