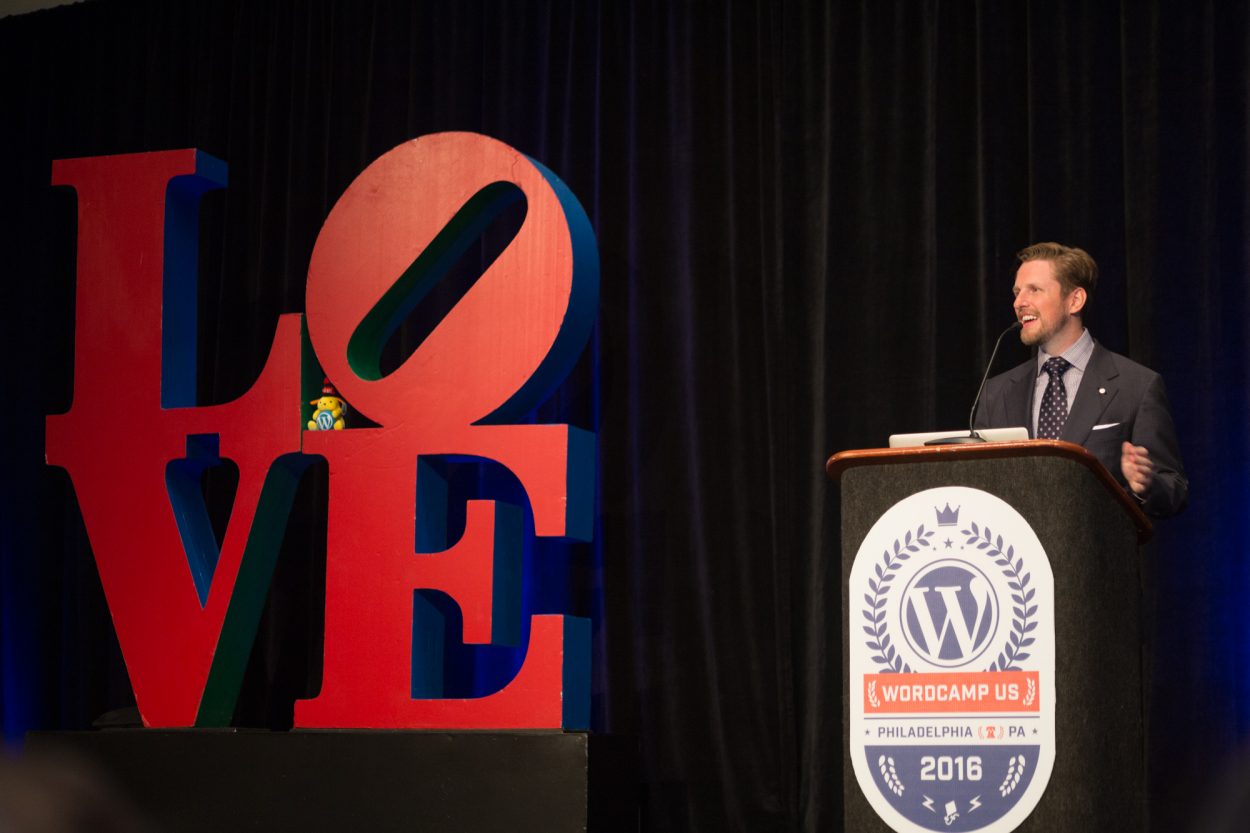 Prominent ideas appear to be the most valuable things during the history of a human progress. Considering the fact, that the majority of the ideas are literally immortal, and they definitely survive their creators, "14 years" would not sound that monstrous. But, since we all know about the expansion of WordPress and its everlasting glory of the most popular CMS – numbers speak volumes.
Thanks goodness Matt Mullenweg is alive, as well as Mike Little, and they are both might be glad to see off another year behind them, because on 27th of May, 14 years ago, they had given a start to the project, that now had come as a core basis for the pretty big part of blogs, E-commerce sites, social media resources, and not only them. It worth standing applause!
Take a short look back:
      Of course, the reality of a WordPress had never been a fairytale, since its appearance on the internet in a far past in 2003. Needless to emphasize the simplicity of a tool, if it's popularity can tell more instead; gathering users on WordCamps, creating encouraging feedback on the internet, in a word, joining society around the project.
After a long story of development, familiar to all of us, the platform had changed positively to what we have now, how it works and looks today. 2016 included two major releases, WordPress 4.6 "Pepper" and WordPress 4.7 "Sarah Vaughan", being launched on August 16 and December 6, which were followed with some bug fixes, and coming next on July 8, WordPress 4.8 update.
What is coming next:
It is important to mention, that on the last WordCamp 2016, conducted in Philadelphia in December, Matt Mullenweg told all the participants about the current state of the project, and the direction they have turned their look at. The first point had been mentioned, was the course of action directed on the REST API, which Matt is planning to be running on every WordPress site. Another aim is to get deeper into customization, making editing preferably immediate and displayed on multiple devices, from his words. Not the least feature is an add-on for Chrome, which means WordPress blog post can be built in the Google document.
Any change that happened during the existence of WordPress reflects on the sites that are built on it. And we are hoping, that future plans would be coming only with useful updates, constructive and functional decisions, as all the previous years before, that proved WordPress to be, what it have become. Nobody knows where Matt and Mike will appear in two or more years, but it is probably a matter of time when the community would produce another loud "WOW".
Anyway, the course of development and users' wishes are interdependent. Whenever you may use WordPress, whether it is a blog, E-commerce site, portal or another recourse, what do you expect WP turn out to be?