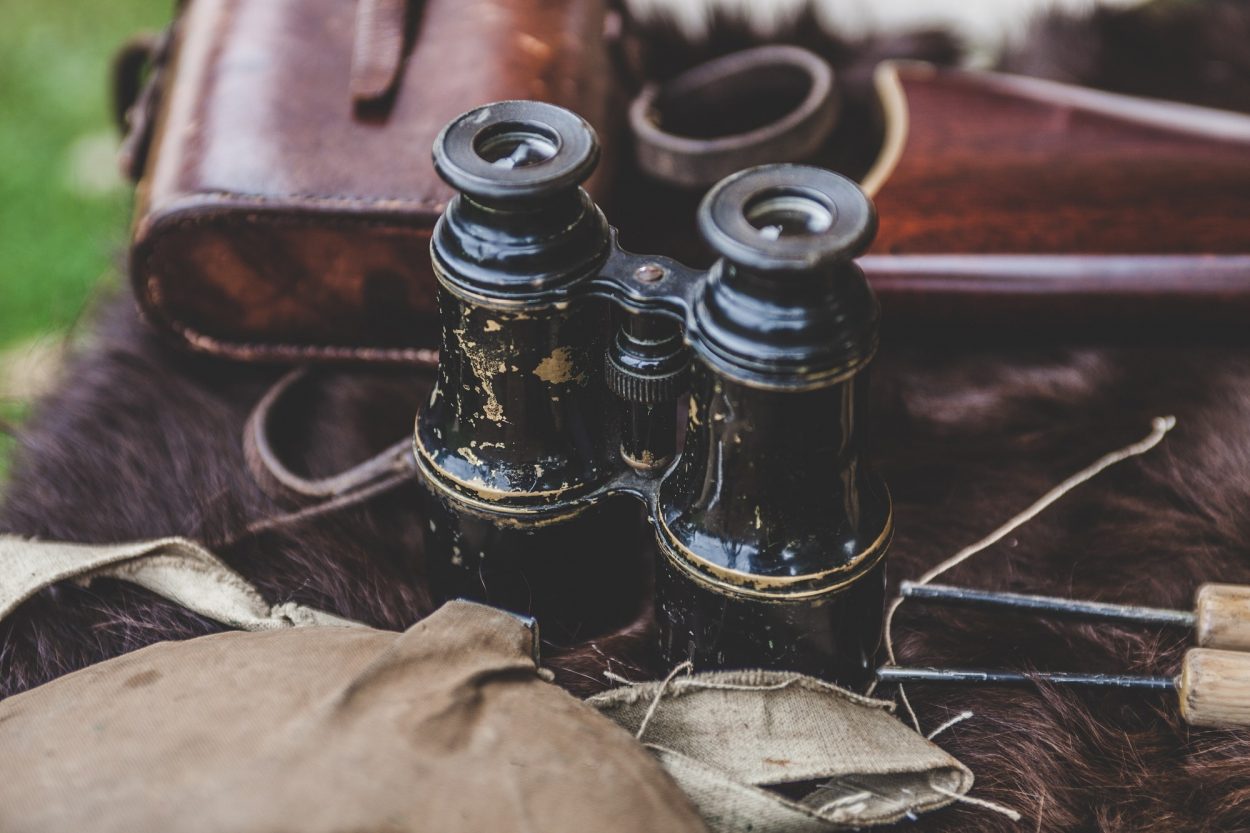 Do you support an overall massive addiction to the smartphones? Believe us, it is no sin. In 2018 we don't need to explain the importance of mobile optimization. What is still worth discussing, is mobile SEO. Having any doubt?
People use mobile devices on the go and at home. Hence, there is no more need for using PC to Google things out. So that is the point when you should face the value of your website mobile SEO optimization.
The most significant thing you might already know is that Google is going to rate your website's mobile performance. So that, Google bots will crawl your mobile website instead of a desktop one, and based on the content, user experience and performance quality the website will be indexed. One of the latest posts in Google Webmasters blog states: "Today we're announcing that starting in July 2018, page speed will be a ranking factor for mobile searches." Since the mobile first approach has reached a huge popularity, that is no brainer that mobile SEO will be a foremost factor.
There are 4 methods to optimize your website to go mobile:
Responsive design. In our previous posts, we have already discussed the difference between adaptive and responsive design. This approach allows your website to work equally on different devices existing on the same code base.
Dynamic serving is a different way to make your site mobile. The website will have the same URL, but the server will send mobile or desktop version of HTML. So that, the content may vary.
You may also create a mobile website just on a different URL.
Installing AMP. AMP or Accelerated Mobile Pages is a project by Google. It allows loading the pages pretty quick right from the cash of Google. The only controversial detail about the AMP is that instead of your own URL, the user gets the URL from Google.
All those methods are valid and have their pros and cons, but as we have already mentioned, responsive design is a preferable one in terms of SEO. And that is the point now. What are the other SEO factors, that can be improved for the better mobile index?
Page loading speed
If Google decides to launch the mobile first index, the loading speed as an actual metric will have even more impact on the website owners. If you feel that the performance of your mobile website is not good  enough, mind checking what can be improved with a tool like Lighthouse by Google. The ranking is simple, and the service itself gives structured tips for the improvements.
For a couple of our latest projects, we also implement AMP for our clients. In average, the loading speed of AMP page is about 0,7 second. Which is really quick for any mobile device, not giving a chance to a visitor to even think to leave the page.
Use structured data
First of all, what is structured data and why you need it? Structured data is a markup for your pages that bots see. The information provided by this markup is displayed in the snippets and listings. Directly, it doesn't influence the indexing of your website. But, it makes your website an easier aim to be found, because search engines can use the structured data markup to present the information marked in the snippets, giving a more suiting information. To make it work properly, a special vocabulary, that provides series of tags to mark your products, blog posts, reviews and lists are required.
Structures data provides rich snippets on the desktop and mobile as well.
Optimize for local search
Take a minute to check this analytical information.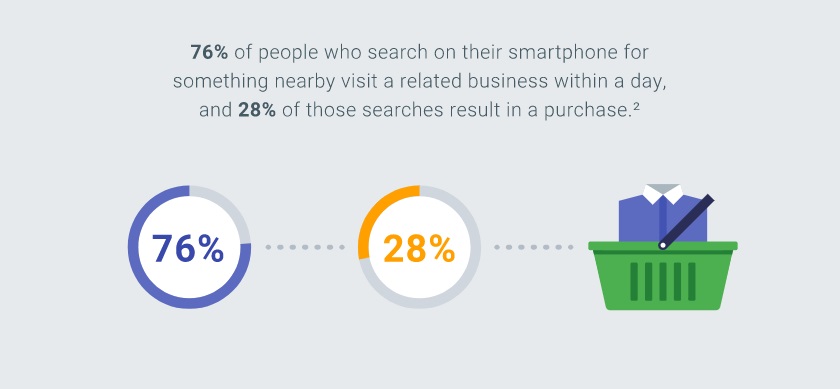 Your eyes might have noticed, that 76% of people searching for something locally, visit local business representatives within a day. Those search queries are called "near me searches" and most often they are searched on the go via mobile devices. So that, it is fairly important to optimize your website for the local searches.
Create local content. Do a keyword research to create a good local content, which is the biggest part to be seen in local searches.
Use structured data. As it was mentioned above, structured data makes it easy to show up the content you need in the searches.
Build local links.
Leave valid contact information, including location, telephone numbers and social network accounts.
Ask your customers for reviews.
Use application indexing
Application indexing is a great way to promote your own application, be seen in more search results and get more registered users. Generally what it means is that, when a user is searching for your application in Google, the search result gives a direct button to download from Google Play or App Store.
Conclusion
It is perhaps important to summarize, that, going mobile doesn't mean presenting less. It means presenting in another fashion. That is why keep your content rich as on the desktop, just use the proper tools to show up on mobile, but with the same efficiency.
Who knows when Google would shoot out the mobile first index. In any case, you have to be ready for that to preserve your ranking. The rules are changing, but the general tendency is still the same, smartphones are seizing more and more space around.