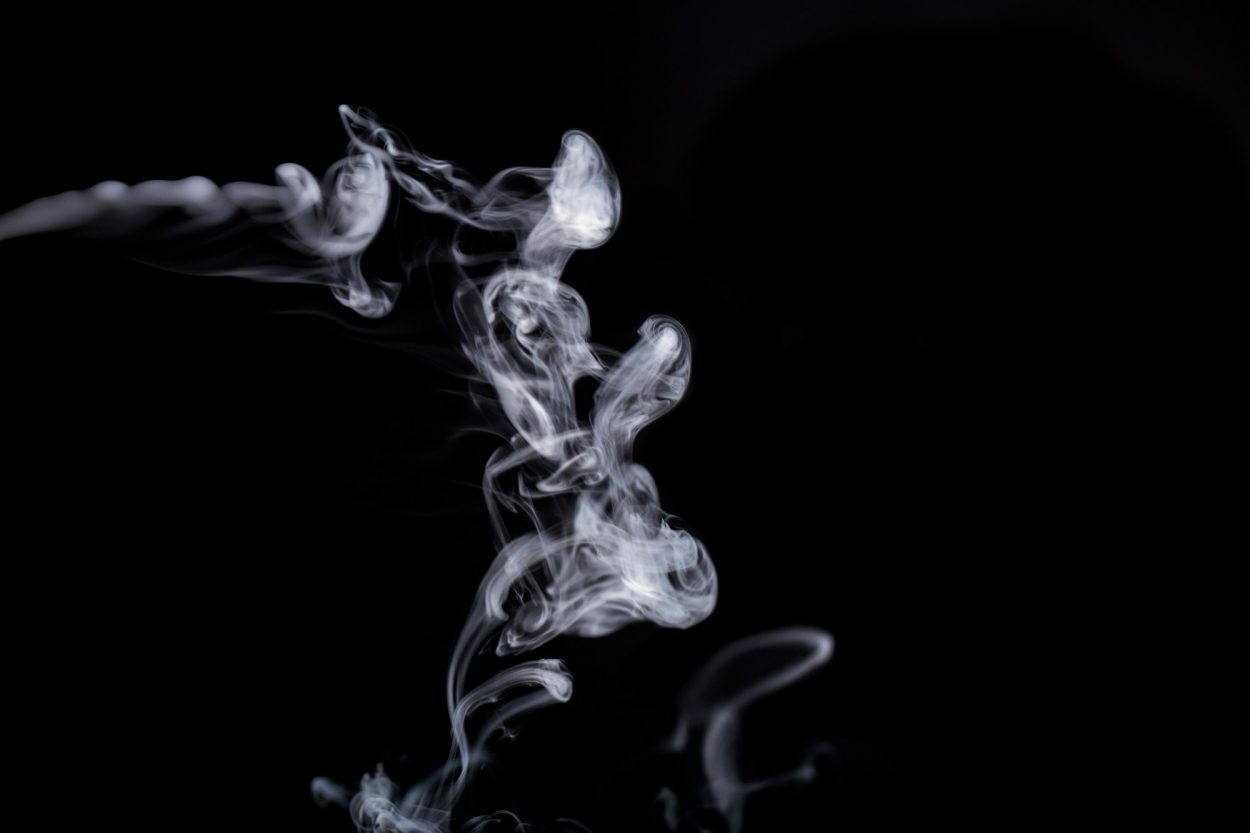 What does a vaper want from a vape shop website? Perhaps, he wants it to be fast, intuitively operable, be stylish, be mobile optimized or even have an application. Approximately with such an idea, our client came to us. He already had a vape website, that required a serious renovation.
The idea was to create a solution, which will allow the mobile application to use the same database as the website. That will help to manage the products easier from one place. To boost the speed — AMP and no JavaScript. And to be stylish, custom design and a custom theme.
Roman, Designer:
"I decided, that design for the desktop and the application should be intuitively simple and understandable even for not German-speaking people. No JavaScript meant no animation or sliders. So that nothing interrupts the consumers from buying. I picked the colours from the logo and added dark grey. Now it reminds neon room full of smoke or steam." 
The website implies high practical usage. We added sticky purchase button to the product page of the mobile version of the website.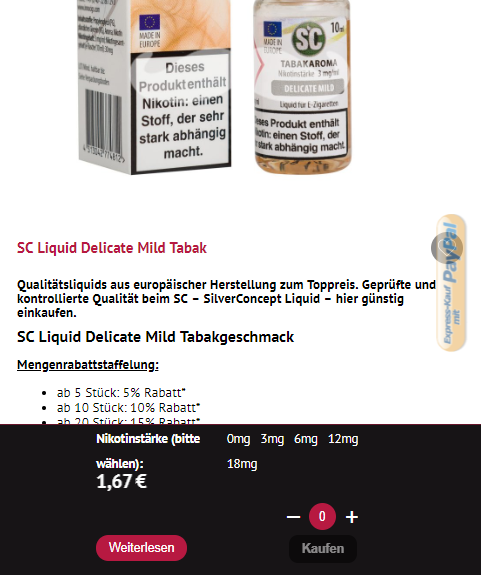 The customer can decide to make a purchase any moment, so that where a "Buy" button on the bottom of the screen is really handy. The same idea serves a floating PayPal button. When the nicotine strengths and quantity are chosen, a floating PayPal button is activated, so you can pay PayPal Express right from the page.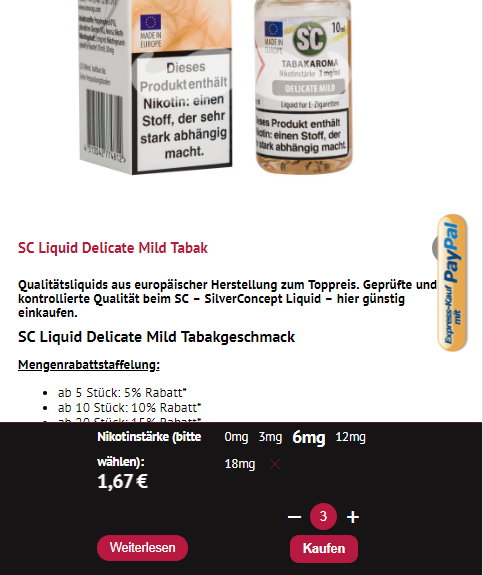 If you check any blogpost, you would see products categorised under it. That was made for the client's convenience, to show offers through the blog updates and newsletters.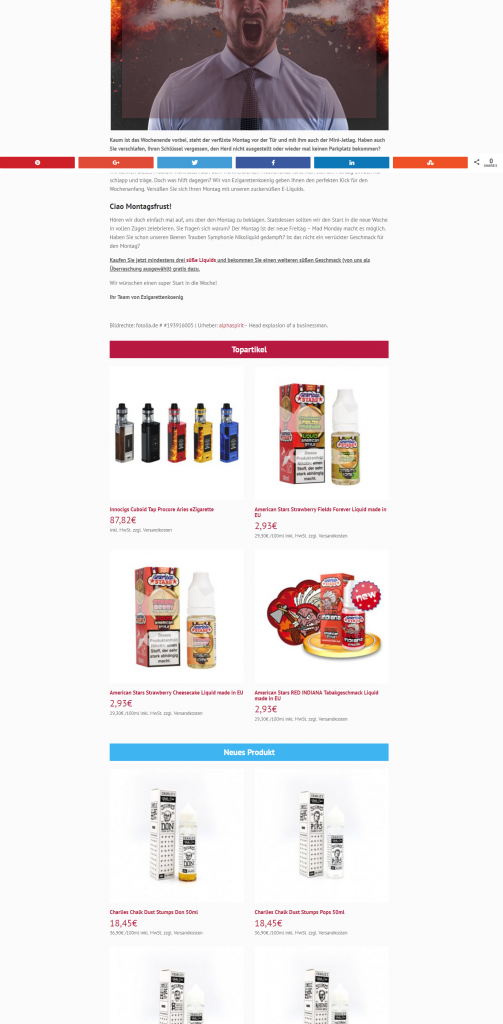 E-cigarettes are for adults, of course. That is why during the project we had to deal with a lot of legal things. Entering eZigarettenkoenig.de you will meet an age verification pop-up.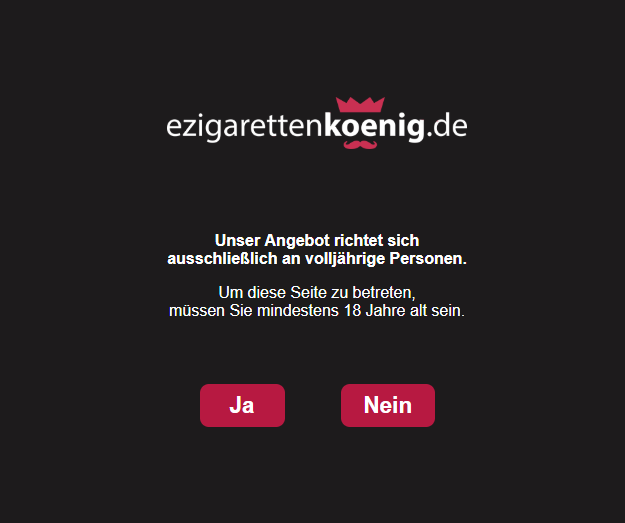 As well as during the purchase process, you will also meet various checkouts and confirmations on a legal stuff.

Considering the performance. The project was huge and tough. E-commerce websites require lots of functionality and eZigarettenkoenig.de is not an exception. That is why our team had to go through fire and flame, installing over 40 plugins. The heaviest part is responsible for WooCommerce expansion, subscriptions services, payment methods, AllInOneSEO plugin, etc.
It is highly important for the website to have a good landing page in terms of SEO. That is why we provided the opportunity for the customer to build it and fill it with the content with the help of the landing page builder.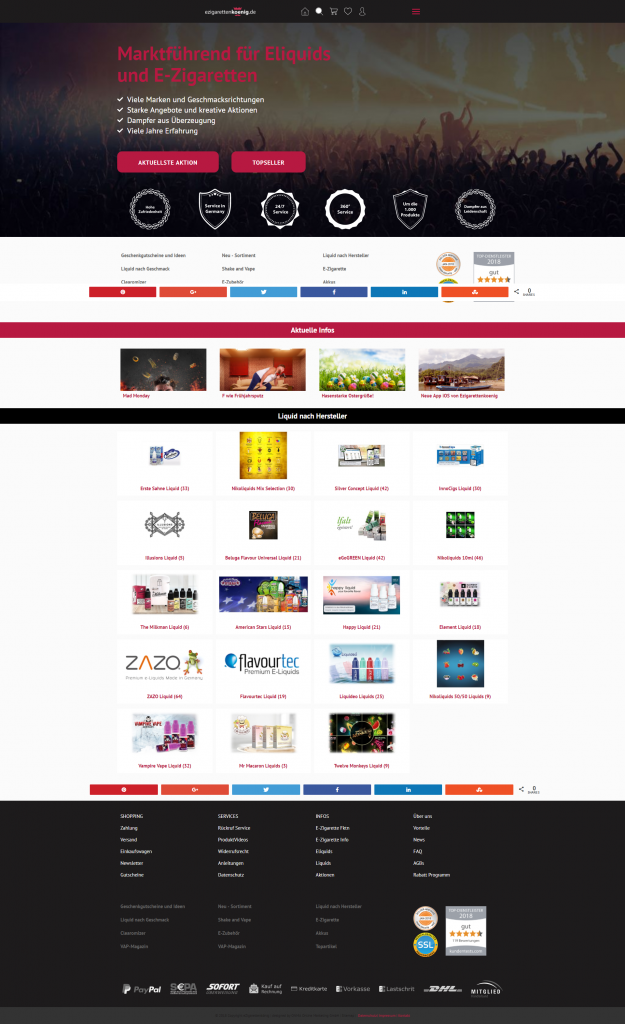 To satisfy the client's wish of going maximum mobile, we used a cross-platform technology IONIC and a tool Webview, to display all the changes in the same database. We had also integrated eZigarettenkoenig.de with Google Accelerated Pages. The AMP versions of the pages are styled as a desktop version of the website.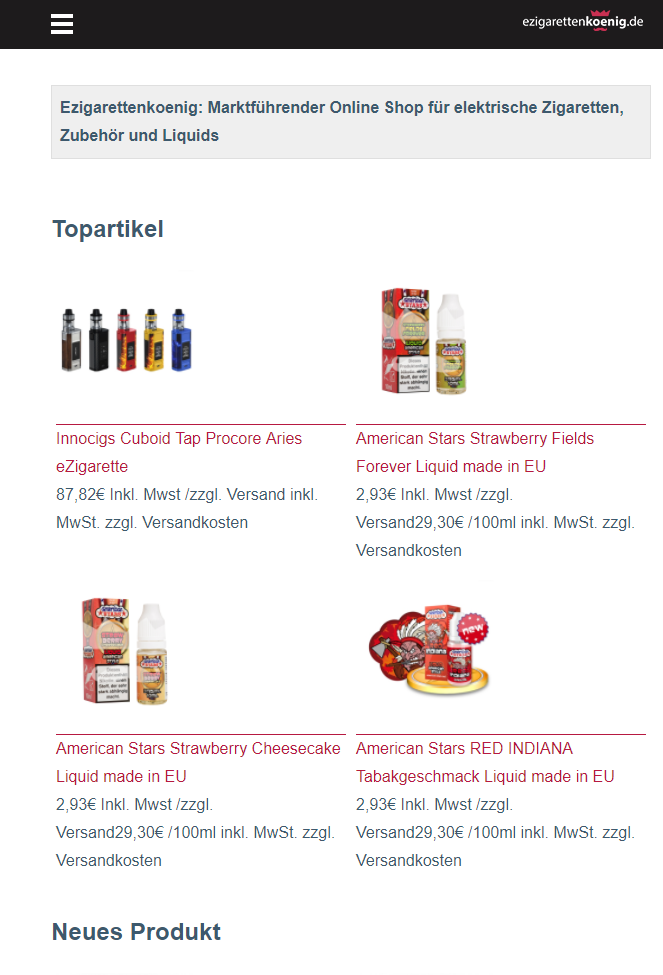 To save the client's budget we used special AMP plugin that generated the AMP markup for regular website pages automatically, but for our special templates for the home page and SEO pages that we created with ACF Pro plugin, we had to implement AMP markup and styling manually.
As always, we customized the admin area, adding extra pages of settings for the theme. 
With regards, CrispWP team!