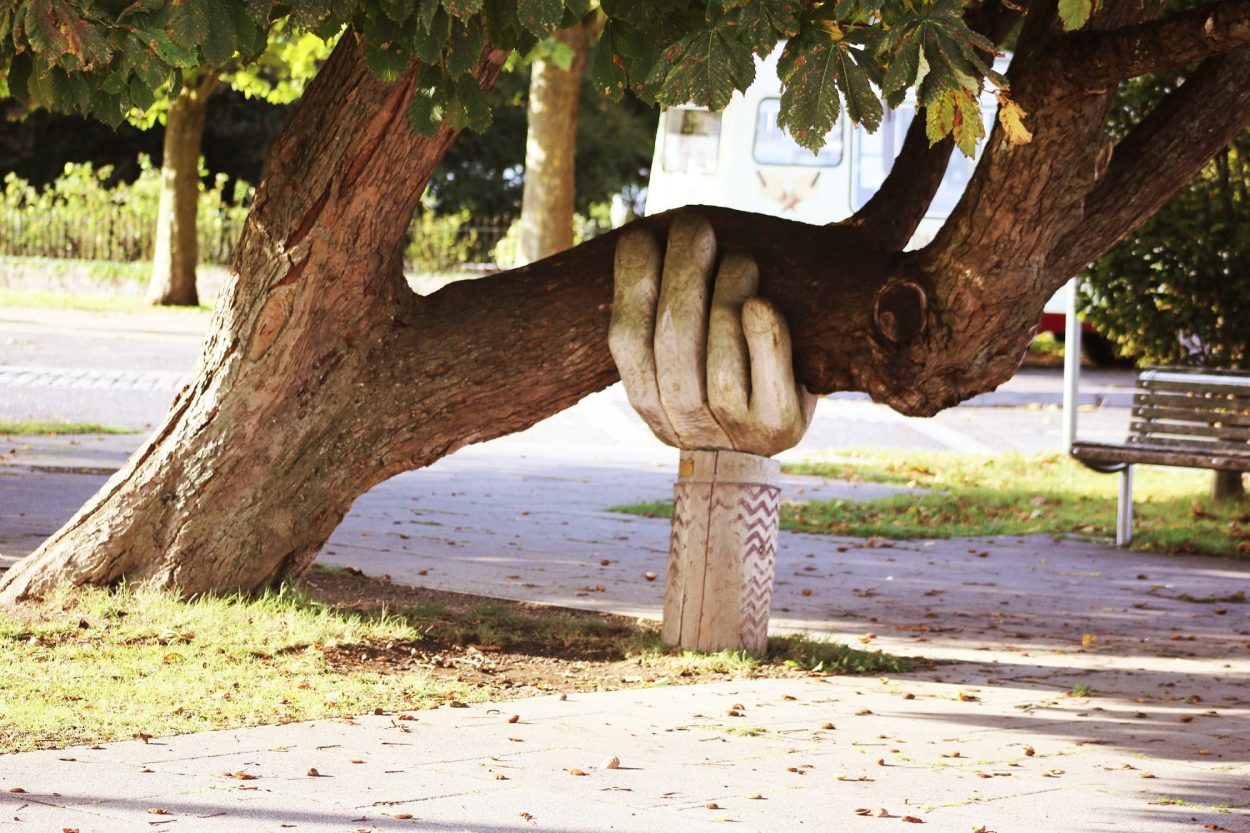 Are you sure about the quality of your customer service? You might be surprised by the number of clients that do not express their complaints. Approximately, only 4% tend to talk about their pains. And with overall 78% of all consumers ceasing their shopping process because of the poor customer service, that turns to be a serious issue. If you still have a doubt, just look at those statistics by the helpscout.net.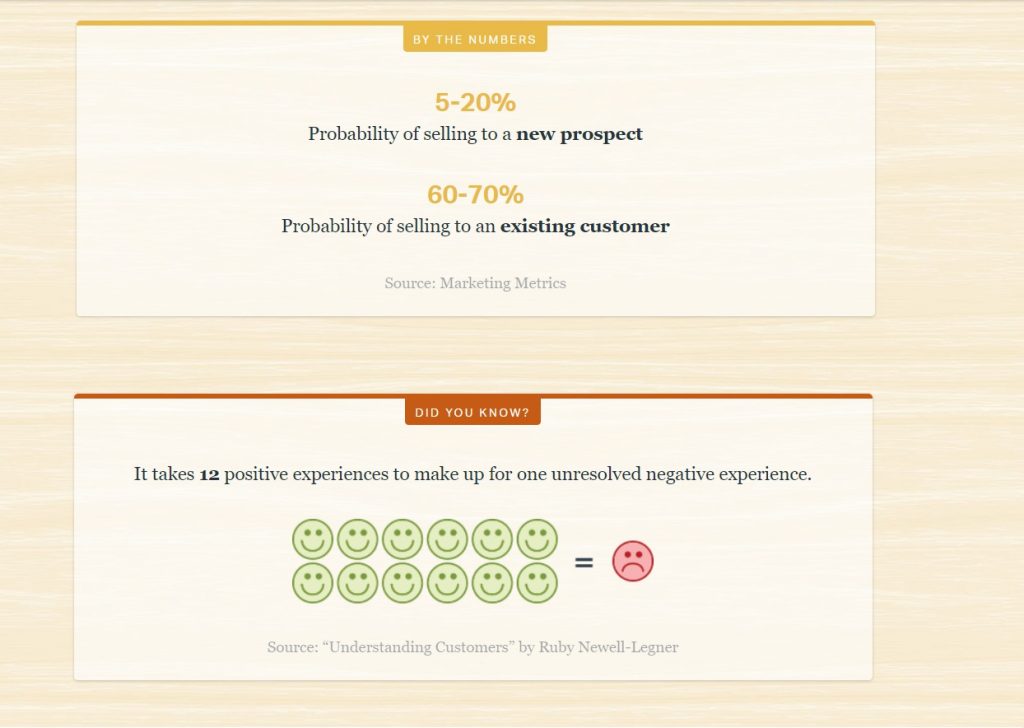 Low prices serve as a much more seductive factor for the customers to choose exactly you. But a bad customer service (CS) during the purchase process can make them turn their backs despite all benefits.
What tools to use and how to operate properly in terms of customer service? What does a good customer service mean? If at least one of those questions keeps you up at night, here you will find the answers.
Human for human
Being embodied in many channels of interaction with your clients, a customer service is a face of your company. In general, it is performed during the transaction or while returning the item. Customer service can take a form of a phone call, self-service systems, in-person interaction. The key functions of any form of a customer service are:
Troubleshooting. Most of the questions from the customers are about problems. That is why your customer service needs to be always available, quick operating and effective.
Assistance in sales, if your website doesn't possess self-service features to make a purchase process independent for the customer. But even so, various questions are possible so that your customer service representatives should be capable to answer.
Public relations. Customer service is responsible for the direct communication with the clients and establishment of trustful relations.
Audience awareness. This function comes from the previous one. Collecting data about your customers makes it possible to learn everything about them.
Optimization agent. As it was mentioned above, only 4% of the customers express their discontent. It may appear in a rage form or pretty polite suggestion. But it means, that your customer support is a channel for learning your weak sides.
How to pick the representatives
To carry on all the responsibilities is a tough task. That is why your customer service representatives should have the number of specific features to perform the best service possible:
Communication skills senpai: yes, first of all, reps must be good at communication. Language and grammar on the appropriate level, good logical thinking and fluent speech.
Self-control. There are a lot of conflict situations. But even besides most aggressive conversations, there are people with bad language skills, poorly hearing, incompetent due to their age, gender and other peculiarities. All your representatives should be able to stand it and work with it with unnecessary emotions.
Multi-task fellow. Customer support is a sphere, where multiple tasks should be performed nearly all the time with equal attention.
Being competent. Lack of technical knowledge or knowledge about the product should be a barrier for the representative. Sometimes the customer really needs the CS agent to be acknowledged far and wide to understand the problem.
Inventive and humorous. We are all tired to hear robotic answers or just silently wait for the response without any emotions. What makes a good representative a really GOOD representative, is humour.
Can AI stand for CS?
In 2016 we saw the rise of usage of artificial intellect in the customer service sphere as an attempt to automate the process. Look at the Ebay ShopBot that was launched in 2016 in October. During the conversation with the bot, customers are able to seek the items or places. ChatBots are able to understand human language and operate by the keywords. So that makes sense in terms of creating the personalized user experience for every person. But it is too soon to talk about customer service without human interaction. As you might have noticed from the number of functions above, AI is not capable yet to carry all the responsibilities of building relations with the human being on the proper level.
Channels of interaction
For today all kinds of business provide various channels of customer support. The more, the better. But, you should consider that you must concentrate on the channel that your target audience is more likely to use.
Social networks can fit any gender, age, profession or nationality. But, the most used ones are still telephone lines and emails. Phone CS is considered to be a kind of old-fashioned way. Nevertheless, it is still extremely required, 67% of all interactions are done by the phone. Call centres require serious investments, which makes them hard to handle. But you may always hire a vendor call centre to perform call centre services for you.
Email takes the second place. Lately, it is being suppressed by the live chats. They combine speed and convenience of a phone call, but in the written form. And, they probably do not interfere with each other so far.
Some websites still use forum systems to receive customers feedback and questions. Which makes not really much sense this time and can be considered as a rudimentary form of CS.

Self-service is one of the features, that allows exploiting less human resources, but still, help customers. That type includes different FAQ as a most common thing. According to Zendesk, 91% of all customers prefer to find the answer themselves rather than contacting CS agent. And that makes self-service a must have.
The good and the bad
Let's return to the human representatives. Offering a perfect customer service allows you to spread the word about your business. One happy customer tends to tell at least 6 of his fellows about his positive experience. And vice versa, one disappointed client is likely to spread his negative experience to 10-20 people. The experience your customers will have depends on your customer service representatives human qualities. There is always something to learn from the worst and the best. Even simple tasks are difficult to be resolved as in the example by Amazon chat support:
Context: a user by the name Chris Williams appealed to the chat on the Amazon to ask if it is possible to delete the fake account. That led to misunderstanding, waste of time and obscene language.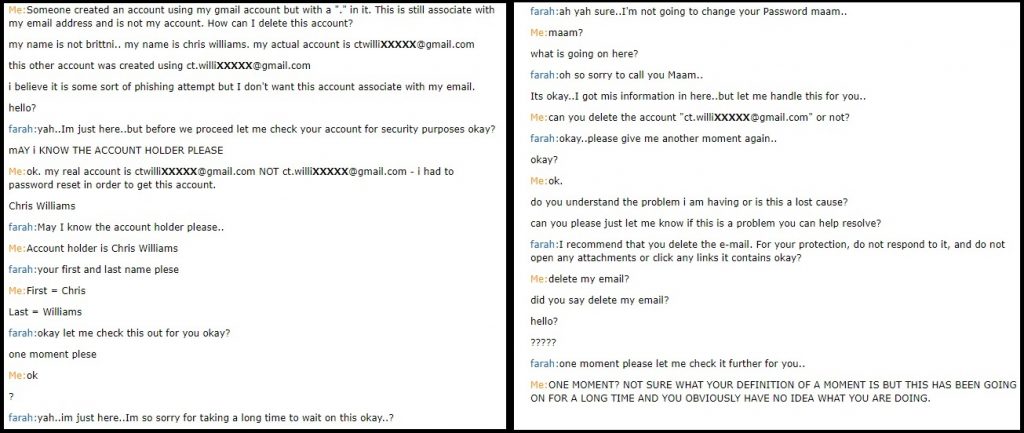 Stories of bad customer service experience can be found anywhere. But there are also awesome examples, that create even more buzz across the community.
Context: A user by the name Shane, has asked a tricky question, the answer to which has turned to be an awesome story for Samsung CS.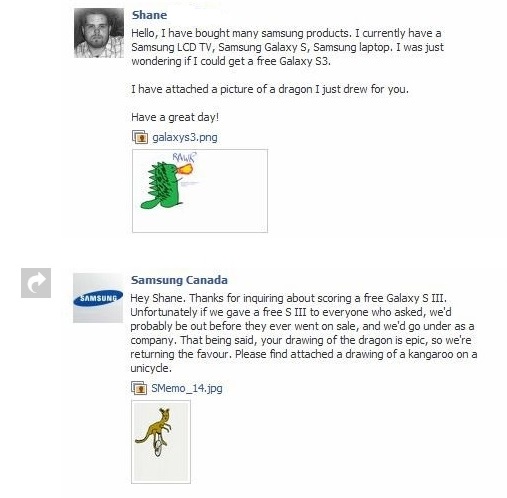 Days later, Shane has uploaded the screenshots and the plot of the story to Reddit and it became a wide-known case for that time. After what Samsung paid Shane with a custom Galaxy S3 as a sign of appreciation.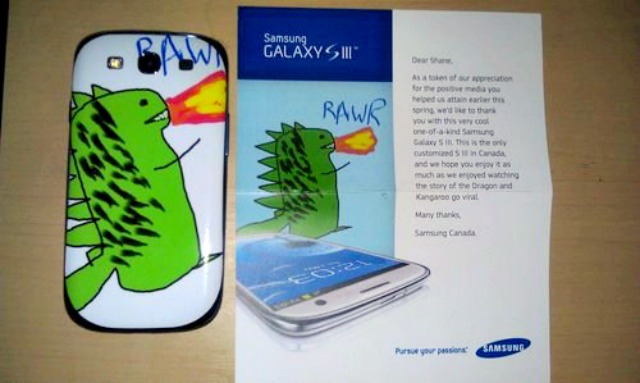 Conclusion
The more channels of CS you include to your business, the better. But it is way too early to talk about the fully automated process of support. Human emotions still play a big role in the communication process, and the result your customers will have. Nobody likes receiving automatic responses or agents, that operate standard phrases, instead of living speech. Any case of interaction with the customer is different, that is why be sure, that your agents are able to turn it into a cheerful joke. And every customer experience can turn to the story, that will accompany your brand's name as a calling card.
Share your customer support stories and cases!